Amy's Posts - Stories, Recipes, Photos & Ideas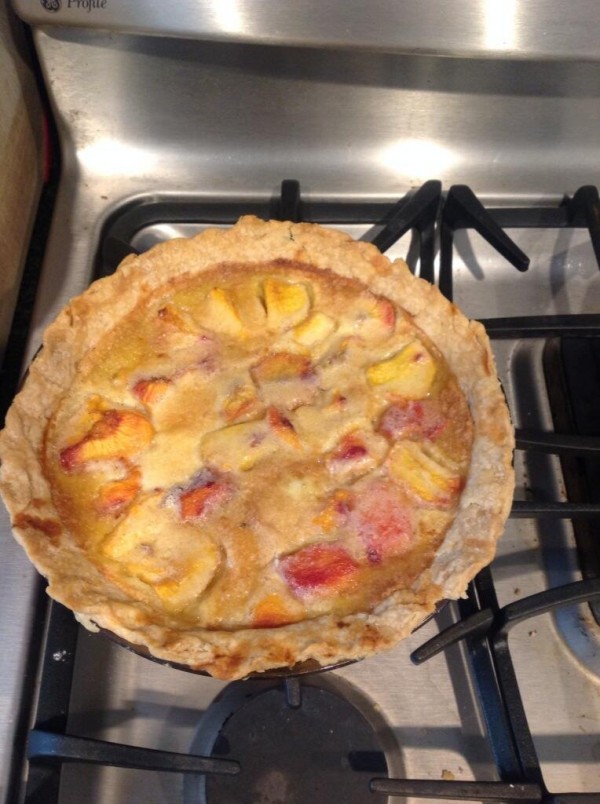 I really wanted donuts this morning, but I couldn't talk anyone into going and buying them for me. Bastards. So I made a pie. It made sense to me at the time. I had 8-9 peaches that were getting ready to go around the bend, so it was a good way to save them, too.
The Sugar Peach Pie is like a sweet custard with peaches in it, sitting in a crust. There is no top crust. It is fairly easy to make and was a big favorite of mine as a kid because it is pretty sweet. I mean, it's not a donut, but it works in a pinch.