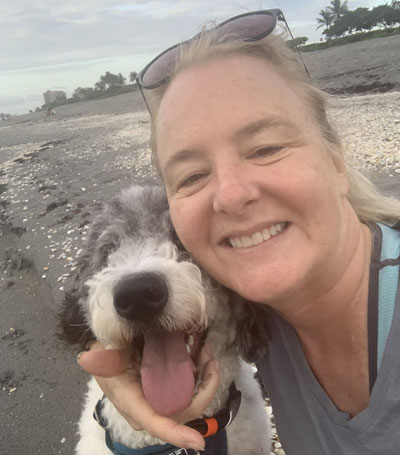 USA Today and Wall Street Journal bestselling author Amy Vansant (me) has written over 30 books, including the fun, thrilling Shee McQueen series, the rollicking, twisty Pineapple Port Mysteries, and the action-packed Kilty urban fantasies. Throw in a couple of romances and a YA fantasy for my nieces…
I specialize in fun, exciting reads with plenty of laughs and action — I've tried to write serious books, but they always end up full of jokes, so I gave up.
In the past, I've been the East Coast Editor of SURFER Magazine (1994-1999), a freelance writer for Caribbean Travel and Life, Modern Maturity, Yankee and others, and in 1997 started Vansant Creations, a web development firm, that did not manage to invent Ebay, Amazon or Google. As a serial entrepreneur, I've started everything from a now-retired embroidery website for dog lovers (yep, we had two giant embroidery machines in our basement) to a website dedicated to helping authors promote their books and build their audience – AuthorsXP.com — still going strong!
I live in Jupiter, Florida with my muse/husband Mike, and a goony Bordoodle named Archer. (the photo is me the day we got him. Could I look more in love??)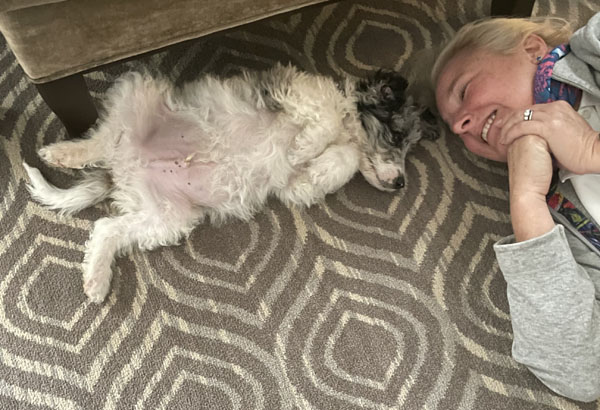 MEDIA
Podcasts featuring Amy Vansant
Questions? Feel free to This email address is being protected from spambots. You need JavaScript enabled to view it..