THE LATEST SALES ON MY BOOKS!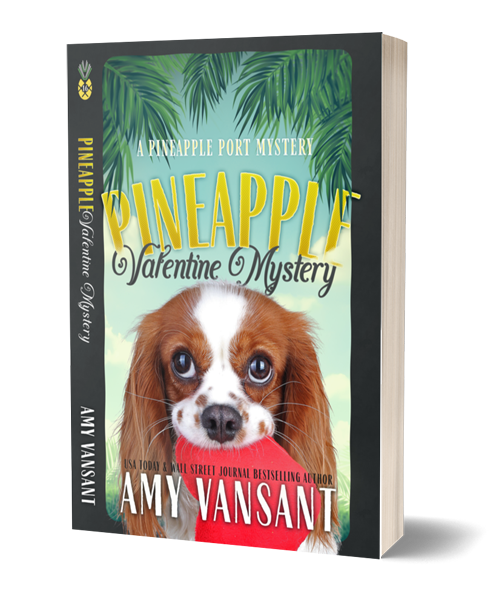 The AUDIO BOOK for Pineapple House Hunter (Pineapple Port Mysteries Book 12) is now on sale at Audible, iTunes and Amazon!
---
Now available for Pre-Order | Releases January 31!
---
Charlotte's friend Tilly dies and leaves her a cryptic message about the Cozy Mystery Killer—an assassin with a grudge against amateur detectives. Clues are hidden inside tea cosies stashed all over Pineapple Port - Declan, Mariska and Darla are ready to help!
FREE on Kindle Unlimited | See this whole series!
---
YOUR MOMENT OF ARCHER
We decided to play Parcheesi and Archer didn't appreciate being left out, so I let him plot my moves for me.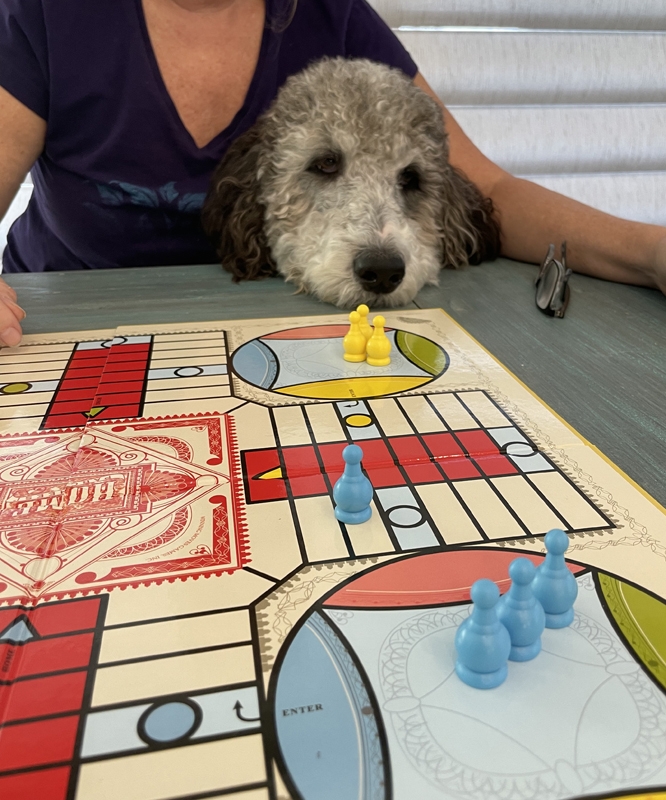 ---
GIVEAWAYS
---
STEALS & DEALS FROM FRIENDS
Portrait of a Dead Guy, Cherry Tucker Mystery #1, is .99 Kindle Countdown January 23-27 on Kindle US and UK.
In Halo, Georgia, Cherry Tucker's always searching for a portrait commission and agrees to a coffin portrait of a family's murdered son. But when she finds herself caught between ex-boyfriends, an illegal gambling ring, and outwitting a killer on a spree, Cherry may have painted herself into a corner she can't escape.
Hi Everyone!