FIRST THREE SHEE 99¢ SALE!

I'm working on a new ROMANTIC COMEDY just to keep you all on your toes, so here's my first two on sale to celebrate! Both books 99¢ each!
Slightly series is USA Today and Wall Street Journal bestselling author Amy Vansant's mostly true story of how she met her husband.
The
Slightly embarrassing, mostly true, and one hundred percent laugh-out-loud RomCom fun!
Both books 99¢ each for a limited time (Sept. 17-24) - and always free through Kindle Unlimited
Slightly Stalky: He's the One, He Just Doesn't Know it Yet (Slightly Series Book 1) $0.99 FOR A LIMITED TIME! (also Amazon UK)
Slightly Sweaty (Slightly Series Book 2)) $0.99 FOR A LIMITED TIME! (Also Amazon UK )
ALSO 99¢ for the first time!
Each book is a standalone so start anywhere - or start the series from the beginning for 99¢

!
---
Pineapple Maids: A cozy murder mystery (Pineapple Port Mysteries Book 19) -

Save $2 - Preorder - RELEASES AUGUST 29!
Charlotte, Declan, Mariska and Darla go undercover to discover who's killing residents at a high-end assisted living manor.

What could go wrong?
COVER REVEAL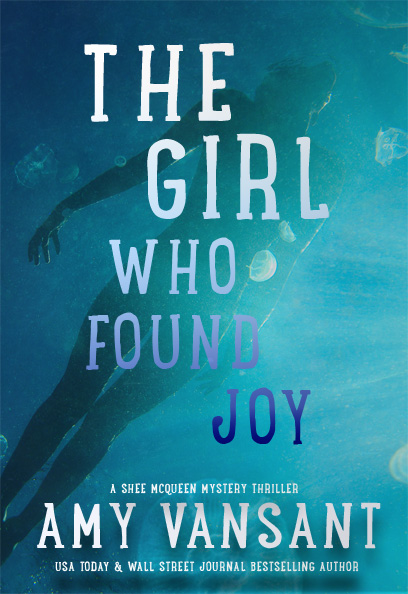 Here's a cover reveal of the next Shee McQueen mystery... I just put it up for presale on Amazon! Releasing Sept. 27!
Mason and Shee head to Palm Beach to confirm the existence of a Black Widow-style killer the FBI has dubbed The Portia. A dead woman's best friend has moved in on the rich "widower" boyfriend, and Shee's job is to befriend her. Easy enough—until the boyfriend's stabbing…not the crafty Portia's usual style.
Do they have the wrong killer, or is this another of Portia's tricks?
Shee and Mason must tap the Loggerhead crew to unravel the crime, but The Portia's web only grows more twisted…and deadly.
GIVEAWAYS
STEALS & DEALS FROM FRIENDS