It's that time when I ask you to name something in an upcoming book to win a copy of it!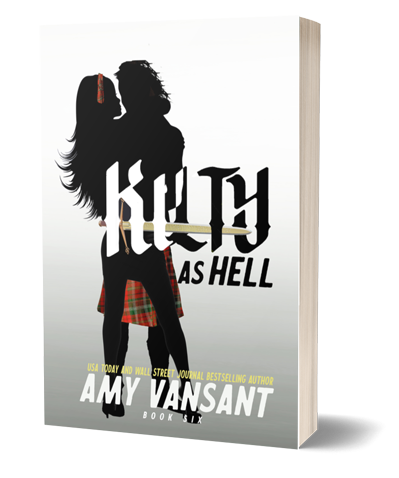 KILTY AS HELL Releasing on July 19! Enter the Name the EVIL TV HOst Contest to win one of twenty copies!
Kilty as Hell is book #6 - The last of the Broch and Catriona books (which wraps up their story) Books 7-9 are the Anne Bonny's backstory saga. I reserve the right to write more, but for those of you looking for closure, I promise you an exciting, action-packed happy ending for your favorite time-tossed Hollywood Highlander!
Win a Copy
Kilty as Hell has an evil television personality helping Rune contact his army of corrupted time travelers. Enter what you'd name this fellow in the green form above to be entered to win a copy of the book!
More
About

Kilty As Hell (Now available for pre-Order - save $2)
Catriona is having a strange year. First, she found a dazed Highlander on the Hollywood studio lot where she works as a fixer and now it seems she and that big hunk of haggis are supposed to save the world from corrupted time travelers bent on destroying humanity.
She doesn't remember signing up for any of this...
When an insidious television personality reveals himself as even more evil than anyone imagined and Catriona's crazy father Rune escapes, Catriona, Brochan, and their mysterious new friends, Anne and the Angeli, must rush to stop the two from combining forces to create an army of darkness.
---
(2) Winners of eBook "Gift Baskets" of ALL ebooks
Other Winners of individual ebooks or paperbacks (randomly selected)
---
STEALS AND DEALS FROM MY FRIENDS!
Mystery with characters I could be friends with!"
Perfect for fans of heartwarming mysteries
Stella O'Neil can hardly believe her luck...her favorite romance writer is moving to town and wants Stella to be her agent! Stella's fantasy of becoming bff's and getting to read advance copies is cut brutally short when Madeline is murdered before she can even move in to her new home. Suspects abound in this all new edition to the Flamingo Realty series.
The police focus on Madeline's stalker, who is the author's #1 fan, Stella isn't so sure. Then she covers some clues that send her down a different path... is it the truth or a trap?
Like Janet Evanovich? Sue Grafton? You'll love this humorous mystery series!
A DEAD RED CADILLAC: Deeply buried and deadly secrets resurface with a drowned Cadillac
A DEAD RED HEART: What if your beating heart is the reason someone wants you dead?
A DEAD RED OLEANDER: What if quitting your boring job puts you in line for murder?