When he's wet, Archer likes to weave repeatedly around my legs in a figure-eight pattern, rubbing himself like a cat. Sometimes he picks one leg to circle instead. When he does he bumps into his own super-long tail... and bites it... turning himself into a neverending circle as he goes around and around.
As I've said before, weirdo.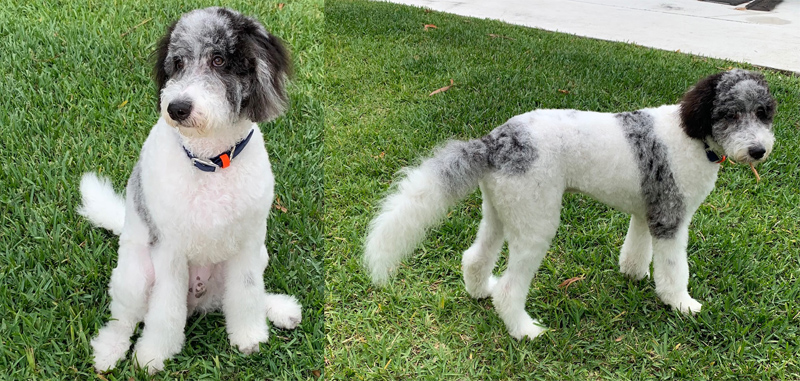 This is all fine and dandy, except when he got out of the pool last Saturday. His tail was too wet, so instead of sliding around my leg, it stuck to it. Archer kept going, wrapping tighter and tighter until he couldn't move anymore, which naturally made him panic, which made him want to run away, except he was wrapped around my leg... which made ME panic as I tried to pull him back and get his tail loose, which would NOT LET GO OF MY LEG. I figured I was about to be the first woman to ever have her leg pulled off by a dog's tail.
Luckily, I managed to get him free before I toppled over like a felled tree.
He's lucky he's cute!! He was a good kid getting his first grooming so we'll let him slide - doesn't he look like a handsome boy!