THe Girl Who Killed You - Shee Mcqueen #3 is Almost Here!
I finished writing the third installment of the Shee McQueen Mystery-Thriller series. Whoo hoo! I'll be releasing it VERY SOON. Here's a quick peek at the description and cover!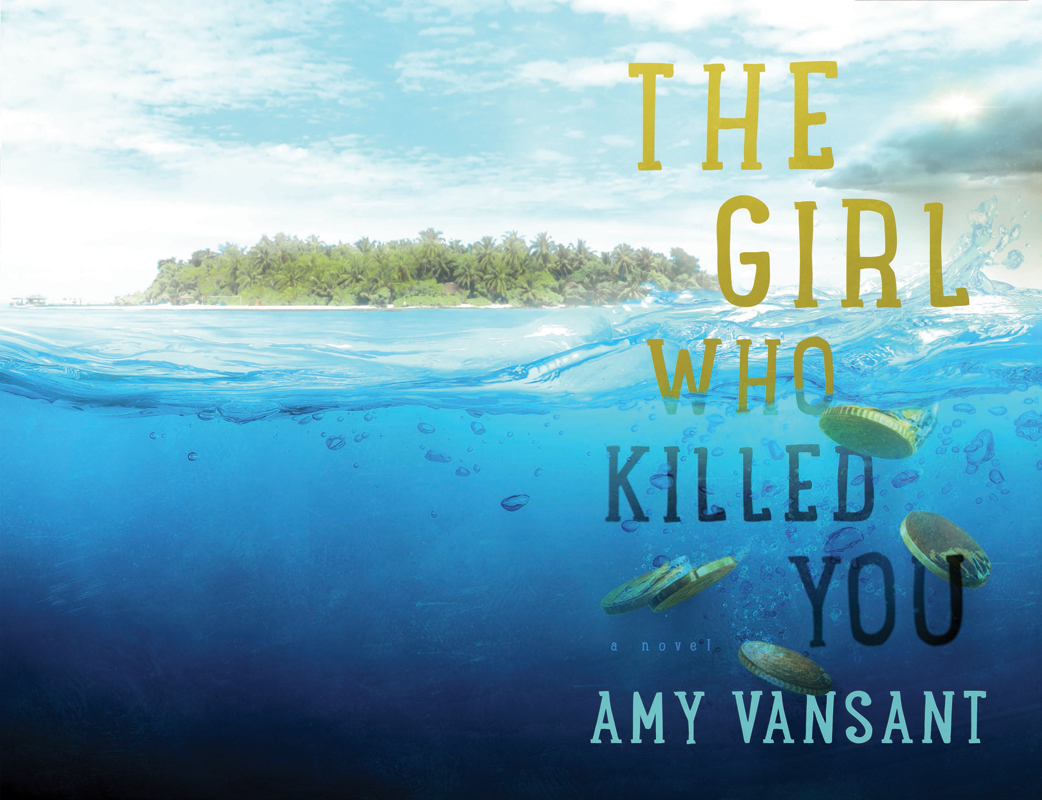 The Girl Who Killed YOU
When Mick and his retired military gun-for-hire "fixer" service is hired by a United States Senator to find his missing son, he enlists the help of his daughter, Siofra "Shee" McQueen. An experienced tracker, Shee quickly tracks the boy to a Bahamian island playground catering to the young and wealthy. The job seems like such a breeze, she hires her daughter, Charlotte, to infiltrate the age-restricted compound. They've just been reunited after a lifetime apart, and the mission offers them serious quality mother-daughter time.
Is the mother-of-the-year award in the mail yet?
Before Shee can kick back with a Bahama Mama, the senator's son's girlfriend turns up dead. The boy is the primary suspect. Could be he's not the underachieving goofball he seemed to be…and her daughter is on the island with him.
Shee needs to extract Charlotte, but communication has been cut, and the sinister underbelly of the resort is beginning to show.
Shee will need to tap into her father's collection of ex-military misfits, including a retired FBI agent, a newly-hired thief hiding a secret, and Charlotte's father—the wounded SEAL whose heart Shee once trampled—if she's going to save their daughter.
The island has other ideas.
---
Did you know I WRITE Romantic Comedies, TOO?
(And they're 99¢ Feb. 10-16!)
I put both my romantic comedies on sale for Valentine's - They're the mostly true story of how my husband and I met! They're clean romances (no graphic sex or profanity.) They do meet in a bar and there is some kissy stuff, so if anything beyond meeting at an ice cream social and holding hands is too sexy for you, skip these. :)
From Wall Street Journal & USA TODAY Best-Selling Author, Amy Vansant - an all too real, hilarious romance.
Emily never expected to find love in a dart bar, but the moment she spots tall, sexy Sebastian, she's determined to catch his eye.
Ex-girlfriends, perpetually shirtless rich boys, frantic best friends and a mysterious orange handbag converge to stop her.
No one said stalking was easy, but if romance was left to the boys, the human race would die out while they logged fantasy football points and punched each other in the balls.
Everyone knows that.
Emily's not stalking Sebastian...she's saving the world.

A laugh-out-loud romantic comedy from Wall Street Journal & USA TODAY Best-Selling Author, Amy Vansant---for fans of Bridget Jones, Jennifer Crusie and Sophie Kinsella.

Before Emily and Sebastian can celebrate their new relationship, they're recruited to star in a local reality competition... Where Sebastian's hungry ex, Greta, plans to steal the show.
TAKE MY FOOTNOTE & EASTER EGG POLL!
I'm always thinking of new ways to enhance my books and my book marketing, and I had an idea about putting little footnotes through my books linking to fun, interesting and special content. I don't want these footnotes to affect the quality of your reading, but I also think some might make reading my books more interactive and fun for readers.
Below are some of my ideas---I'd love for you to click on your answers and let me know what you think about them!
---
Archer the Doorman
We've been terrible about finding time to teach Archer tricks, so he's been teaching himself. He opens the closet door for me every day so I can get changed to take him for a walk!