Pineapple TRIVIA NIGHT Now Available
Including the bestselling newest release!


All Free on Kindle Unlimited
★★★★★"Think Stephanie Plum goes to Florida. With Jack Reacher. Highly recommended."
—Carmen Amato, bestselling author of the Detective Emilia Cruz police series and 30-year veteran of the Central Intelligence Agency.
You can even get the latest book for

99¢

for a limited time!
99¢

for the first time!
---

Yoga Dog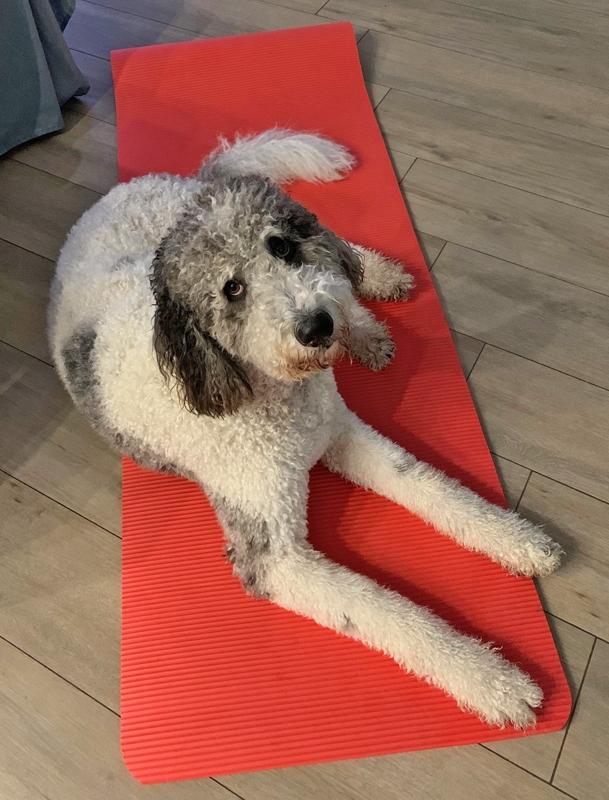 Oh, did you need this?
I was getting a little stiff, so I started doing yoga after my dog walks in the morning, and it has done WONDERS for me. I highly recommend it! Even if you're not a "yoga person" just taking the time to do a little stretching makes me feel ten years younger.
Anyway, I do have one problem.
This is him.
Archer returns from his walk now and waits for me to put down this mat for him so he can lay on it. I've explained that I'm laying it out for ME to use, but he doesn't seem to care. Maybe it is the extra exercise I get every morning wrestling him off the mat that is really making me feel fitter!
GIVEAWAYS
STEALS & DEALS FROM FRIENDS
BOTH KINDLE UNLIMITED & New Release!
99¢ & KINDLE UNLIMITED
KINDLE UNLIMITED