Pineapple Port has been optioned for film/television!
I've mentioned in the past that I'd really LOVE for Pineapple Port Mysteries to become a television series. I entered a contest and made some other attempts to make that happen, but it isn't an easy thing to do... But I guess tossing that thought into the universe triggered something, because voila! The Pineapple Port Mystery Series has been optioned for film/television!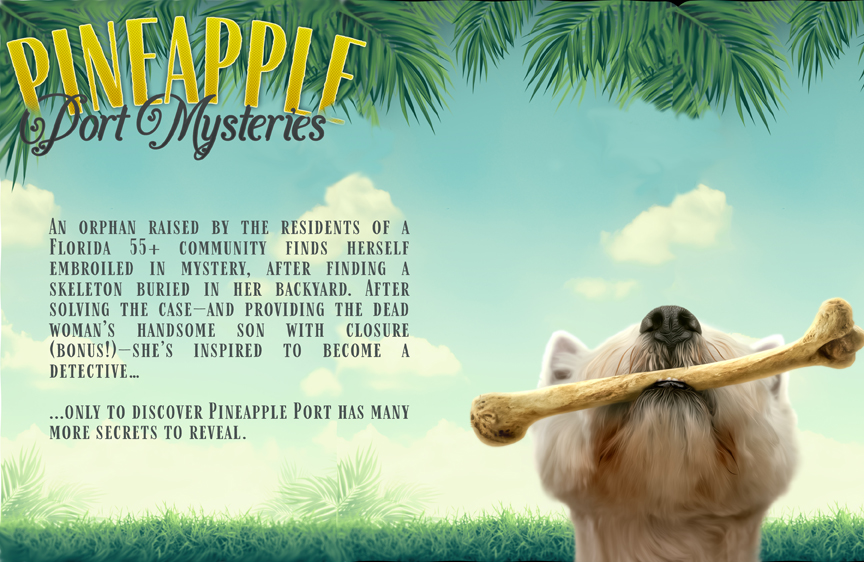 This development doesn't mean it will make it to TV, but it's a big step closer. I need to keep doing everything I can to make it happen. Currently, I'm working with the production company to sell the series to studios, and in our pitch materials, I need to pick a bunch of "representative" actors for the parts to help them imagine it.
So here's where you can help me!
Let me know what actor(s) you think would be perfect for the parts of Charlotte, Declan, Darla, Mariska, Frank, SEAMUS and Stephanie!
Maybe you've pictured who you imagine in these roles?
Let me know and help me get Pineapple Port on TV! If no one comes to mind, you don't have to fill out every field, and you can put more than one option for any of them.
---
Speaking of PIneapple POrt...
SAVE $7 off the first three books of this bestselling mystery series - April 4-11
Grab the first three books in the bestselling Pineapple Port Mysteries series by USA Today and Wall Street Journal bestselling author Amy Vansant at a discount off the single book prices!
Call it a cozy mystery, call it a feel-good thriller -- by the end you'll be calling Pineapple Port your new favorite series! Murder, romance & laughs strike a Florida community full of characters you'll never forget.
Book One: Pineapple Lies - Growing up in one of Florida's fifty-five-plus communities, Charlotte never expected life to be wild. Golf cart racing with her surrogate mothers Mariska and Darla was about as nutty as life got...until she found the hot pawnbroker's mom buried in her backyard. Talk about making a lousy first impression. Armed with nothing but her wits, Pineapple Port's questionable cast of characters and a growing crush, Charlotte is determined to solve the mystery of Declan's mother's murder. Hey, at least this guy's skeletons aren't in his closet.
Book Two: Pineapple Mystery Box - When a giant inflatable Halloween witch goes missing in the Pineapple Port retirement community, Charlotte's eager to nab the culprit. Before she can lift a fingerprint, someone threatens to kill a new neighbor who looks like an adorable Pomeranian but possesses a disturbing talent for revenge. Moments later, a stranger demands the return of a mysterious wooden box… or else. Charlotte's boyfriend, Declan, isn't having a great morning either. His calculating ex-girlfriend has returned to claim she's the rightful owner of his pawnshop. She's livid he's found a new lady, too. Eh. Things could be worse. At least Charlotte doesn't know that a mojito-swilling killer who fed his grandmother to a cat is on his way to Pineapple Port…
Book Three: Pineapple Puzzles - The infamous Puzzle Killer returns to Charity, Florida, in search of a rival murderer, and when two serial killers battle, Charlotte, Declan, Seamus and a naked cat find themselves on the chopping block!
---
Deals & New Releases from my Friends
Mateo's Blood Brother. ($2.99 pre-order!)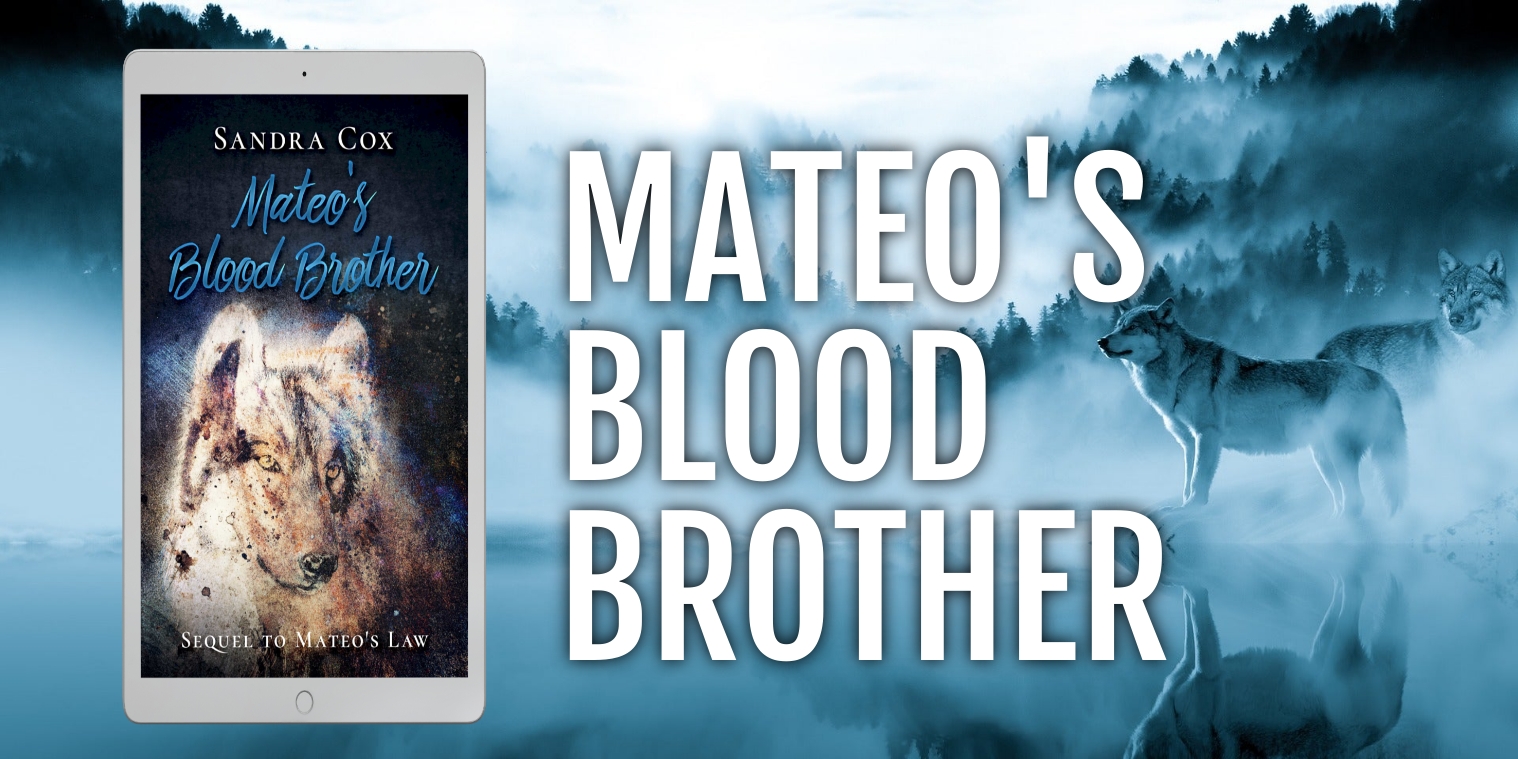 They were friends, close as brothers. Then they weren't.
Mateo and Jesse are cautiously working their way back to friendship when Jesse discovers the unthinkable. Delilah, the sultry shifter who'd had affairs with both men, is still alive. The tumble she took over a mountain ridge—a fall that nearly killed Mateo—should have finished her.
Now, there's no choice but for the two men to work together to take down a she-devil straight from hell. As the stakes escalate and the hunt becomes more intense, another wolf appears on the scene. Always where Jesse's at. Always when he's in trouble. Jesse is divided between ending Delilah, a new love interest, discovering the identity of a certain brown wolf and staying alive.
Available at Amazon.
---
A widow.
A failed hotel.
A murder in the cellar.

When Ella Hunt's husband dies in a mysterious diving accident in Belize, she decides to buy a small hotel in Coeur d'Alene, Idaho to help her get through her grief. Ella's a specialist in designing and upgrading hotel properties and has traveled the world with her business.

The once prosperous hotel she bought had fallen on hard financial times and is closed. It's difficult for a single woman, or really anyone, to turn a distressed hotel around and restore it back to its former popularity, but Ella's determined to make that happen.

And then there's the problem of the former hotel owner having been found murdered in the hotel cellar. Ella never expected to have to deal with a murder, but when one of the hotel employees hints that the killer could be one of the hotel staff members, she decides she better investigate the murder in order to clear the name and reputation of her newly acquired hotel.

Ella teams up with the lead police detective assigned to the case, Luke Falconer, and they receive some help from the main man in Ella's life, Boris the Bulldog.
---
DESERT DEVIL - Colleen Helme - New Release!
A fragile beginning, a past that won't let go, and a deadly enemy.
Sometimes the only thing standing between life and death is pure grit, but even that is no guarantee for a happy ending.
Don't miss this exciting paranormal thriller!
Hoping for a bright future with the man she loves, Ella St. John begins her new life, only to find that a deadly enemy from her past is intent on getting his way. Drawn into a fight that isn't hers, Ella must do whatever it takes to protect those she loves, even if it means going against everything she believes in.