Pineapple Lies Now Available Everywhere
Including the bestselling newest release!


All Free on Kindle Unlimited
★★★★★"Think Stephanie Plum goes to Florida. With Jack Reacher. Highly recommended."
—Carmen Amato, bestselling author of the Detective Emilia Cruz police series and 30-year veteran of the Central Intelligence Agency.
You can even get the latest book for

99¢

for a limited time!
99¢

for the first time!
---

Win a copy of Pineapple Trivia Night (releasing June 20th)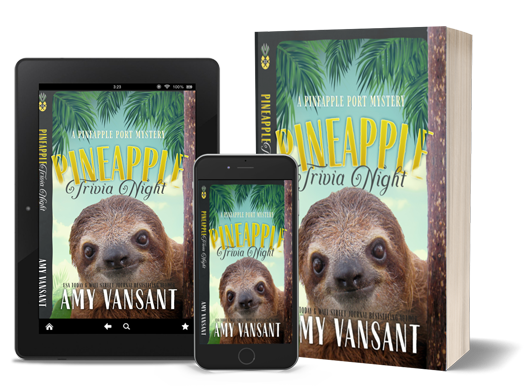 Pineapple Trivia Night, Pineapple Port Mystery #18 is available as an ebook on June 20th (preorder now)! Paperback is out now!
It's time for your chance to win the new release! I'll be giving out 20 copies - all you have to do to enter is let me know what you'd name a pet sloth if you had one!
Buried ARCHER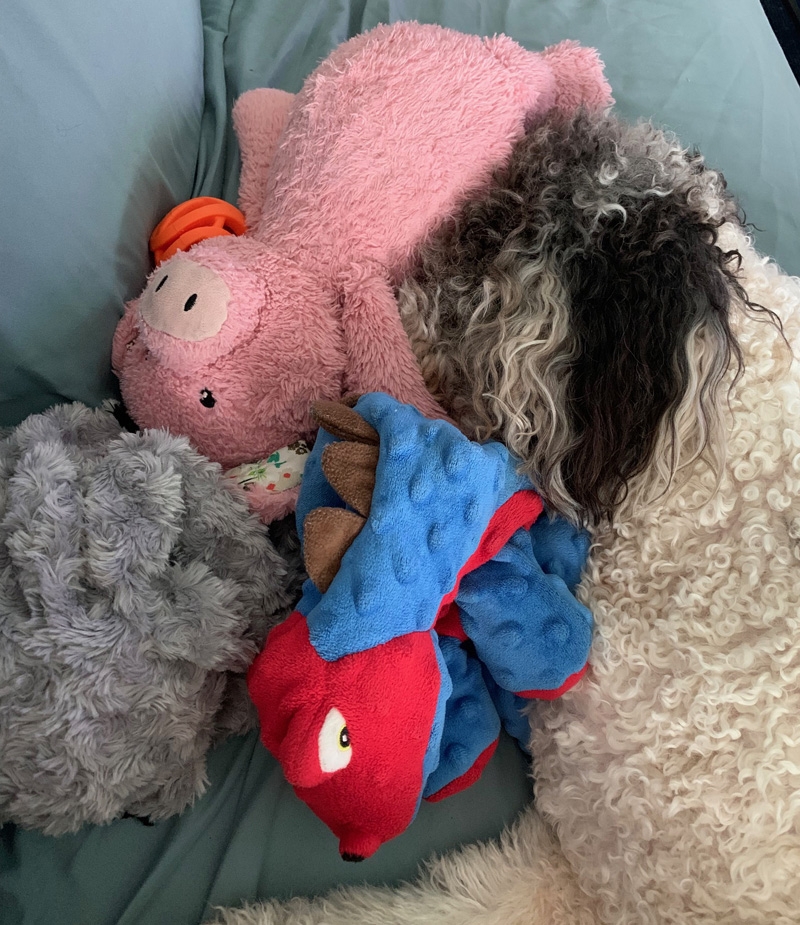 Sure, this seems like a good place for my face...Looking at this picture, you'd assume Archer was lying on the sofa, and I put all his toys on his face as a joke. There you see Piggy, Dragon, Raccoon, and his favorite fetching ball. I think there's a Chipmunk in there, too.
Nope.
He piled up his toys himself and then stuck his face under them.
Just when I think he can't get any weirder...
GIVEAWAYS
STEALS & DEALS FROM FRIENDS
BOTH KINDLE UNLIMITED & New Release!
99¢ & KINDLE UNLIMITED
KINDLE UNLIMITED