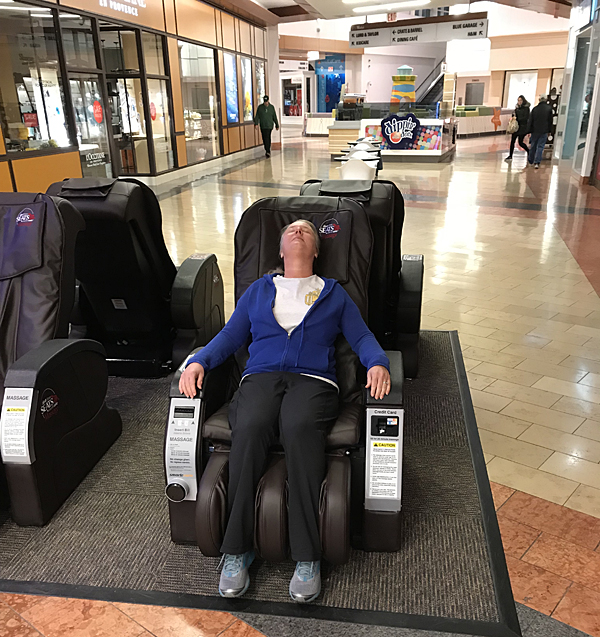 Then there was the day we walked 20,000 steps...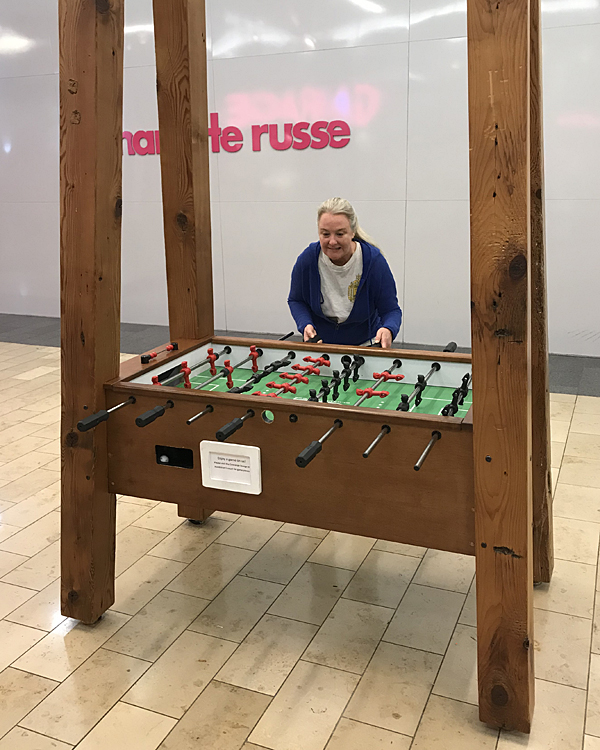 I don't know where you live, but here in Maryland it's been about two degrees for over a week now. It's driven Mike and me to the mall, where we can walk without dying of exposure.
So it's official. We're Mall Walkers. We're 110 years old.
We're walking with the guy who tucks into every crevice of the store bump-ins and outs as he walks, whom we've dubbed "The Roomba." Then there's "The Pinball" - the guy who zigzags from side to side because his wife walks slower than he does and he wants to stay near her.
There is a very old man who held up a finger and screamed "one more day" every time he saw us. We thought he was celebrating he'd made it another day (he's really old), then Mike came running into my office and said "It just hit me. That old guy --- he meant one more day of 2017!" and we felt terrible that our first thought had wandered to his life calendar countdown.
If you have a mall near you I highly recommend it though. You can window shop, the Starbucks opens early, and it's temperature controlled. And it is a whole other world of its own, which I highly suspect will end up in a Pineapple Port book one day, so it counts as research...