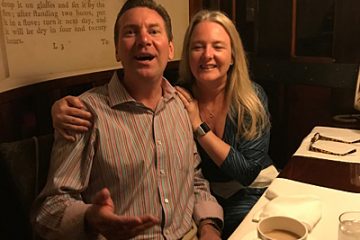 Mike and I visited his mom in Florida and then stuck around to avoid the miserable weather in Maryland. We went to Bern's Steak House in Tampa, which is amazing if you're ever in the area.
The place has 600k bottles of wine so we didn't run out! Ha!
They also have little dessert booths where you can retire for your sweets at the end of the meal. It's old-school steak house cool.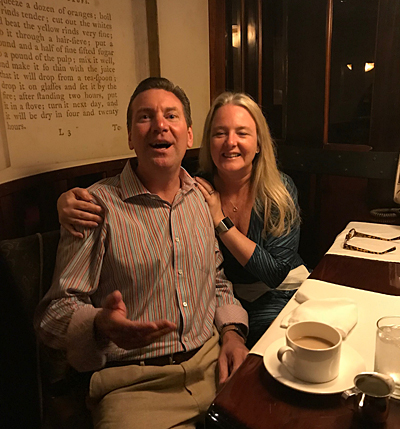 "Ma! Take the photo, already!"
We took some nice photos followed by the obligatory photo of Mike telling his mom to take the photo already! When we drove to the other coast to stay in the Jupiter condo, we got to experience condo living for the first time.
We call the guy upstairs "Christopher Heavy Walkin'" because it sounds like he's trying to stomp out an attacking army of ants every time he moves.
Other than that and the fact that you need keys to get everywhere, it isn't too bad. We work from home at home so we're used to being next to each other all the time.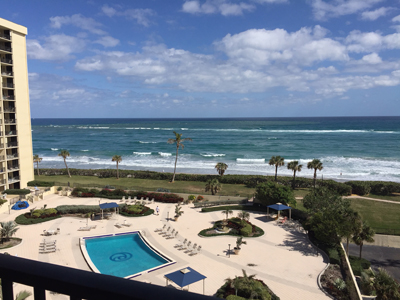 The other condo dwellers are mostly older than us and they're awesome. Like the lady who always warns us we should be wearing a hat. It's hard to complain when you know it is 20 degrees at home and you're looking at this.