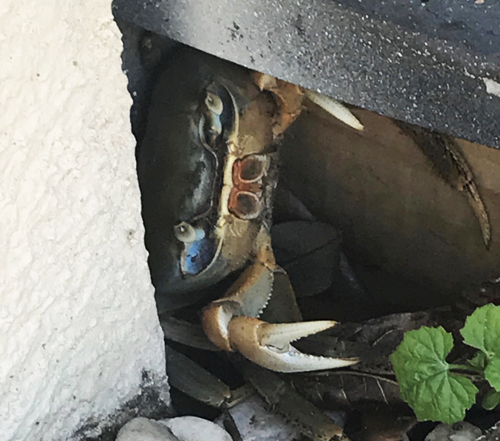 I basically live in a zoo now. The other day Mike and I were in the pool watching (at the same time) two gopher tortoises chase each other back and forth, an osprey fly overhead, a million lizards jump around the fence, a land crab skitter around:
And then later that night we found a new friend clinging to the window: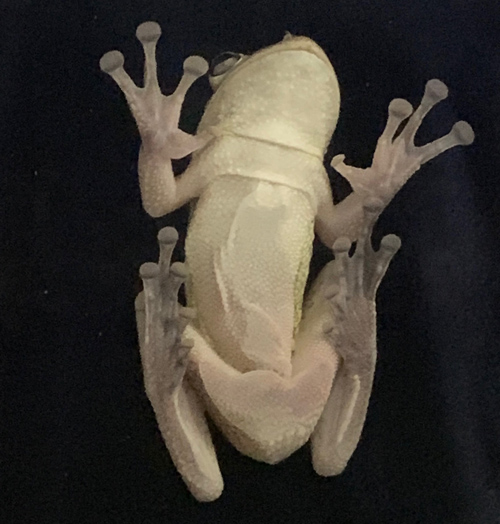 But gosh...it sure is pretty. This is pretty much every morning during our walk: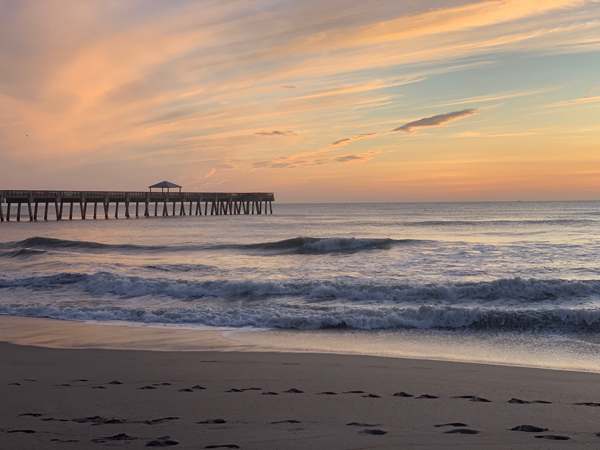 ---
Almond Flour Cookies
I've been on a Keto-ish diet for getting close to a year now (lost 20+ lbs!) and while I'm not a psycho Keto person, I will say it's the only thing that helped me lose that pesky 20 I'd been trying to lose for about five years. Mostly because it requires almost no self control, which makes it perfect for me. How hard is a diet that still lets you eat bacon, vodka and liverwurst??
I still like something sweet at the end of the day though, so I tweaked butter almond-flour shortbread recipe I found online and now I have my cookie after dinner (or four) without worrying it's too 'carby.' Almond flour items have a texture you have to get used to, but they're pretty good!
2 1/2 cups Blanched almond flour
7 tbsp Butter (softened)
3/4 cup coconut palm sugar
1 tsp Vanilla extract
Small bag of dark chocolate chips (no sugar added)
Basically you just beat the butter and sugar until it is fluffy, add the vanilla, and slowly add the almond flour. I threw in the chocolate chips for fun, but you don't have to. I don't even mess with "cookies" -- I just spread it in a Pam'd cookie tray as a giant square of yum. They don't spread though, so whatever shape you want them in, make sure they start out that way!
Bake: 350 for 12 minutes