I was supposed to get a new puppy, which I was beyond excited about (I'd already written him into my new book!) but it fell through.
I'm SO BUMMED.
But, it's been quite the critter-filled summer, so I thought I'd share some of my local friends with you. I had a really good armadillo movie, too, but once again when I thought I was filming I wasn't so... big sorry to the armadillo fans out there.
First off, this bobcat just went strolling through our front yard...
Next night Mr. Raccoon decided to check out the pool...

There are tree frogs literally hiding everywhere, except when they're hanging on our front door glass.
Well hello there...[/caption]
This is a future Great Swallowtail Butterfly going through his awkward phase.
Right now he's hanging off my lemon tree, trying very hard to look like a stick.
[caption id="attachment_16847" align="aligncenter" width="400"]
Mr. Ugly[/caption]
And much to my husband's chagrin, this fellow, I believe to be a coachwhip, has been slithering around.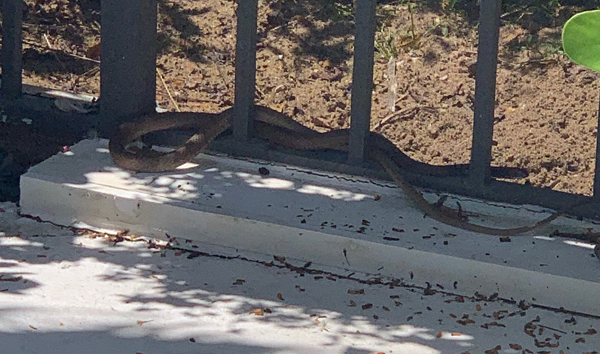 So, no puppy but I've got a lot of other friends showing up all the time... don't think Mr. Coachwhip will end up in my book though.