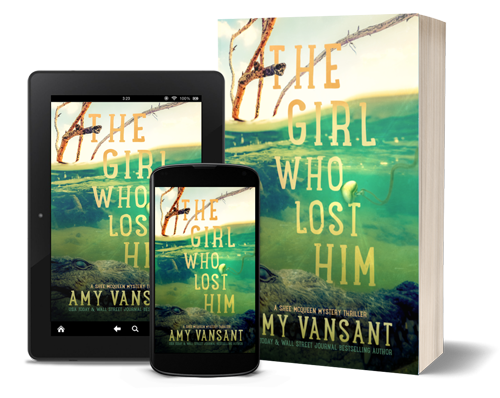 "Think Stephanie Plum goes to Florida. With Jack Reacher. Highly recommended." — ⭐⭐⭐⭐⭐ Carmen Amato, bestselling author of the Detective Emilia Cruz police series and 30-year veteran of the Central Intelligence Agency.
A wildly entertaining, wholly unique tour de force of action, psychological drama and wit from USA Today and Wall Street Journal bestselling author Amy Vansant.
Enter and you could win the entire Shee McQueen Series eBooks!
BONUS:

Everyone who enters will be sent links to MORE FREE BOOKS!
A NEW DRAWING EVERY MONTH!
---
What Readers Are Saying about Amy Vansant and The Shee McQueen Series:
"Great book. I could not put it down until finished with THE END. Highly recommended!" ~ AZ Reader ⭐⭐⭐⭐⭐
"Unputdownable. Wonderful characters. Love the angle with disabled veterans! Interesting... Suspenseful... Very well put together. A few heart-wrenching parts. I want more!!" ~ A ⭐⭐⭐⭐⭐
"Fantastic story that's a real page turner. Fast paced, quirky characters, with humour and drama throughout the book. Well deserved 5 stars." ~ D.Y.Danis ⭐⭐⭐⭐⭐
"This is the first book I have read by author Vansant and was pleased with my selection. The story has more twists and turns than an Ozark back road. Shee is such a mysterious protagonist and I had to wonder if Mason was ever going to show his SEAL skills. Both held their character traits well and made an interesting interactive couple to watch. Amy has a great sense of humor which the reader will see immediately in chapter one. I so enjoyed Shee's falling overboard after being shot and seeing tiny turtles. Sorry Shee. I know it hurt. I highly recommend this page turner. Your fingers will have calluses." ~ Zoe J ⭐⭐⭐⭐⭐
---
Haven't started the series yet? Get book #1
A FAST-PACED MYSTERY THRILLER - SUSPENSE, SECRETS AND TWISTS
Amazon US | Amazon CA | Amazon UK | Amazon AU | Amazon IN
A wildly entertaining, wholly unique tour de force of action, psychological drama and wit from USA Today and Wall Street Journal bestselling author Amy Vansant.
Shee wants a home.
Shee McQueen grew up skip tracing and hunting military criminals with her father, Mick, until someone put a bounty on her head, forcing her underground. Resurfacing years later, she returns to her family's hotel in Jupiter Beach, FL, to find Mick in a coma, shot in the head by an unknown sniper.
"Loved! This book was hard to put down! Anyone who likes Patterson's books will like this one! It will keep you on the edge of your seat till the end!" ~ Cathy M. Rose ⭐⭐⭐⭐⭐
Shee wants answers.
The Loggerhead Inn has everything Shee could want in a beach hotel---sea turtle wall art, a tiny Yorkshire terrier mascot who thinks she's a pit bull, and her father's staff of deadly, damaged military veterans, looking to redeem their troubled souls by helping others. Not to mention--- Hold on...
How did Mason Connelly, the SEAL she fell for decades ago, just appear in the lobby? Why did he have to show up now demanding answers to secrets long buried?
Shee wants it all back.
But someone wants her dead.
From the moment Shee McQueen appears, The Girl Who Wants straps the reader into a twisting roller-coaster ride of heart-stopping action, snappy dialog and intrigue. Shee's quest to recover the life and loves she's lost brings a depth of emotion rare in such page-turning suspense. The unique female lead's funny, irreverent and all-too-human asides will have you rooting for her — and her whole pack of wild, wonderful misfit friends — until the breathless end.