Girl Who Saw the Truth, Slightlys 99¢
I'm working on a new ROMANTIC COMEDY just to keep you all on your toes, so here's my first two on sale to celebrate! Both books 99¢ each!
Slightly series is USA Today and Wall Street Journal bestselling author Amy Vansant's mostly true story of how she met her husband.
The
Slightly embarrassing, mostly true, and one hundred percent laugh-out-loud RomCom fun!
Both books 99¢ each for a limited time (Sept. 17-24) - and always free through Kindle Unlimited
Slightly Stalky: He's the One, He Just Doesn't Know it Yet (Slightly Series Book 1) $0.99 FOR A LIMITED TIME! (also Amazon UK)
Slightly Sweaty (Slightly Series Book 2)) $0.99 FOR A LIMITED TIME! (Also Amazon UK )
ALSO 99¢ for the first time!
Each book is a standalone so start anywhere - or start the series from the beginning for 99¢

!
Name The Killer - Get a Book!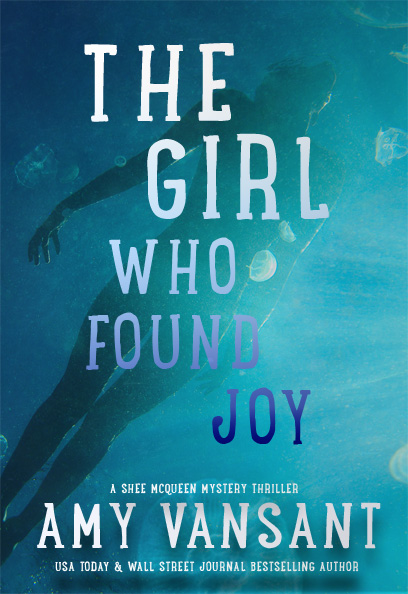 The Girl Who Found Joy is almost here (Releases Sept. 27 - Currently on Preorder!) Edge-of-your-seat thrills, touches of romance, and plot twists you'll never see coming—once again, the Loggerhead mercenaries will have you reading way past bedtime!
In the latest, Mason and Shee travel to Palm Beach to confirm the existence of a killer known only as Portia—the name of a spider (fringed jumping spider, actually) more clever than a black widow.
Time to run the "name the..." challenge! 20 of the people who play will get a free ecopy of the new book when it is released!
Here's your challenge: Imagine there's a killer on the loose - what would you nickname him or her and why? You can make the killer as mean or cozy as you like. :)
GIVEAWAYS
STEALS & DEALS FROM FRIENDS